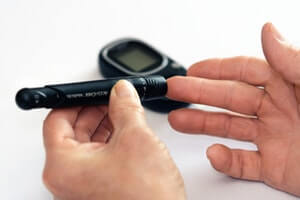 Did you know that November is National Diabetes Awareness Month? Diabetes is one of the most common (and deadly) diseases in the United States, but efforts to increase awareness are ensuring that more people know about how to prevent diabetes and how to manage the condition properly. Read on to learn some important facts about diabetes and how roller skating can lower blood sugar!
What's the deal with diabetes?
According to the Centers for Disease Control, over 30 million people in the U.S. have diabetes—but 1 in 4 doesn't know they have it. With over a third of U.S. adults exhibiting signs of prediabetes, it's a public health crisis that we all need to pay attention to. It's also the 7th leading cause of death in the United States, and that's a conservative estimate. Due to the many complications caused by diabetes (like heart disease and kidney disease), it's likely that the actual number is much higher, but has been attributed to another cause.

While these facts are alarming, there is some good news: You can reduce your risk of diabetes! One of the most important things you can do for your health is to get some exercise at least 3 times a week.
How to lower your risk of diabetes
Regular exercise is super important in the fight against diabetes. And while it's inspiring to see people pushing themselves to the limit on ninja obstacle courses or running marathons, you don't have to be that athletic or committed in order to make physical activity a part of your healthy lifestyle. Just 3 days a week of moderate exercise can make a big difference and protect you from some of the health risks of the sedentary lifestyle that is so widespread and yet so unhealthy for us.
How to lower your blood sugar by roller skating
So, how does roller skating fit into all of this? Well, staying active is easier when you're doing something you enjoy, and what's more fun than roller skating? Roller skating is a great exercise activity for people of all ages because not only is it fun, social, and affordable, but it also has many benefits as a workout. Roller skating is:
Low-impact, which means it's easier on your joints.
An aerobic workout that can get your heart pumpking.
A whole-body workout that engages your legs, abdominals, and back muscles.
Roller skating (or any moderate exercise) can lower your blood sugar. Here's how it works:
Your heart beats faster and you start to breathe harder.
Your muscles start to use more glucose (aka blood sugar).
Over time, you start to use up more of the glucose in your blood stream, and the insulin in your body is able to work more effectively.
These effects can last up to several hours after a workout.
Pretty cool, right? Just remember, moderate exercise is the key. You don't want to overdo it, because super strenuous exercise can release stress hormones that lead to spikes in blood sugar, which is counter-productive to the goal of lowering blood sugar.
Now that you know how roller skating can help you control your blood sugar, come skate with us! Our Leesburg, Florida skating rink is open Thursday through Sunday, so you can get active and have fun doing it.