There is nothing more thrilling than lacing up a pair of skates and rolling around the rink. The smell of concessions, laughter of other skaters and hum of skates on a rink floor; it doesn't get any better. That is, unless you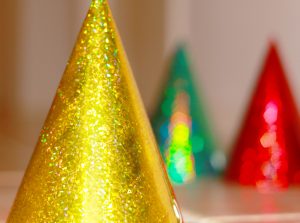 throw a birthday party into the mix! Being another year older deserves a celebration that's as fun as you are great, so what makes the roller rink a perfect destination? Skate World Leesburg in Leesburg, FL has thrown a multitude of parties for birthday boys and girls over the years. So, you could say we're experts on this subject. Here are a few of our top reasons why you can't top a roller rink birthday party!
Health Benefits – Birthdays are most often a day to indulge in that sweet tooth and cast away cares for the usual everyday observances of health. And while cake is a must for any birthday party to be complete, the roller rink offers a balance to the sweets! Roller skating is recommended by the American Heart Association as a great aerobic fitness activity! Who knew fun and fitness could go together?
Affordability – A birthday party can be an expensive venture. Once you take into account food, entertainment and other miscellaneous costs, that numbers start to add up. That's where we come in! Our birthday party packages are an all-inclusive bundle of fun, food and festivities. Check out our options to see which one works best for you!
Fun! – When it gets down to it, all these details mean little unless fun is involved. A birthday is time for family and friends to gather for laughter, celebration and a good time. We're in no short supply of any of those things, here, at Skate World Leesburg!
If this blog post has you interested in hosting your next birthday party in the rink, contact us. We are happy to answer any and all questions you might have. We look forward to hearing from you!