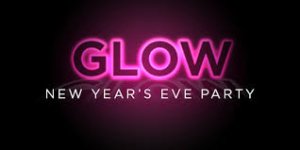 Another year has come and gone, and whether you're excited for this year to end or the next to begin, it's a great time to celebrate with us at Skate World in Leesburg, Florida!
If your resolution is to get fit and have more fun, why wait? We're throwing the party of the year to send 2018 out with a bang. What better way to get a jump on your resolution than by joining us for our New Years Eve Glow party? We'll be skating all night long and hosting all kinds of specials. Check out the details and book your spot today!
NYE Glow Party is Where the Fun is At!
Join us on New Year's Eve, December 31st from 7 pm-1 am for a night of unforgettable fun. We'll be hosting an awesome party including as much skating as you can handle, a two-hour pizza and Pepsi pig out, and a balloon drop at midnight. Plus, we'll be giving away some prizes that you won't want to miss out on.
Get Fit This New Year
Did you know that roller skating can burn up to 600 calories an hour? That's equivalent to running for an hour on the treadmill but way more fun! So, if you're trying to shed some pounds and get fit in 2019, consider trying something new. Join us for frequent skating sessions at Skate World and watch as the fat rolls right off!
Skating is also a really great way to fight childhood obesity. Keeping the kids active and fit can be difficult. But making exercise fun is a surefire way to get them up off the couch!
Give us a call today to book your spot for our big NYE party or find out more about how skating can help you get in shape in 2019!